What Are the Different Types of Dyslexia?
By Valencia Higuera Everyday Health Group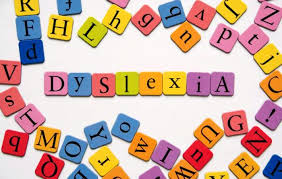 Learn to recognize the different aspects of dyslexia and the learning disabilities that are sometimes associated with dyslexia.
Dyslexia is a condition that may affect between 15 and 20 percent of the population, according to the International Dyslexia Association. (1) It's a language-based learning disability that involves many different symptoms. While it can't be cured, it can certainly be treated, and the type of treatment an individual receives depends on the kind of dyslexia they're experiencing.
Symptoms of dyslexia vary depending on age, with some young children experiencing late speech, difficulty learning new words, and trouble with rhyming games. These and other symptoms of dyslexia often become more apparent once a child starts school.
These children may read below the expected level for their age and have difficulty forming sentences and finding the right words. Because of an inability to sound out words or pronounce unfamiliar words, some children avoid reading out loud.
If left untreated, dyslexia can affect an individual's ability to meet their full potential at work or school, says Kimberly R. Freeman, PhD, the executive associate chair of social work and social ecology at Loma Linda University in San Bernardino, California.
Reading specialists and psychologists can help identify the specific dyslexia challenges an individual has. No institution has created an official, diagnostic list of dyslexia subtypes, and some experts believe there aren't "types" of dyslexia so much as a continuum or spectrum of various cognitive issues. While research is ongoing, other experts contend that the four subtypes outlined below are the most common.
What Does It Mean to Have Phonological Dyslexia?
Some people with dyslexia may have difficulty with phonemic awareness, which is the ability to recognize individual letter sounds in a word and then blend those sounds into a word. It can be difficult to break words into syllables, and to connect letters and words to the sounds they correspond to.
What Does It Mean to Have Surface Dyslexia?