5 Simple Ways to Make Life Easier for Your Sensitive Kid
Sensory smart parenting made easy.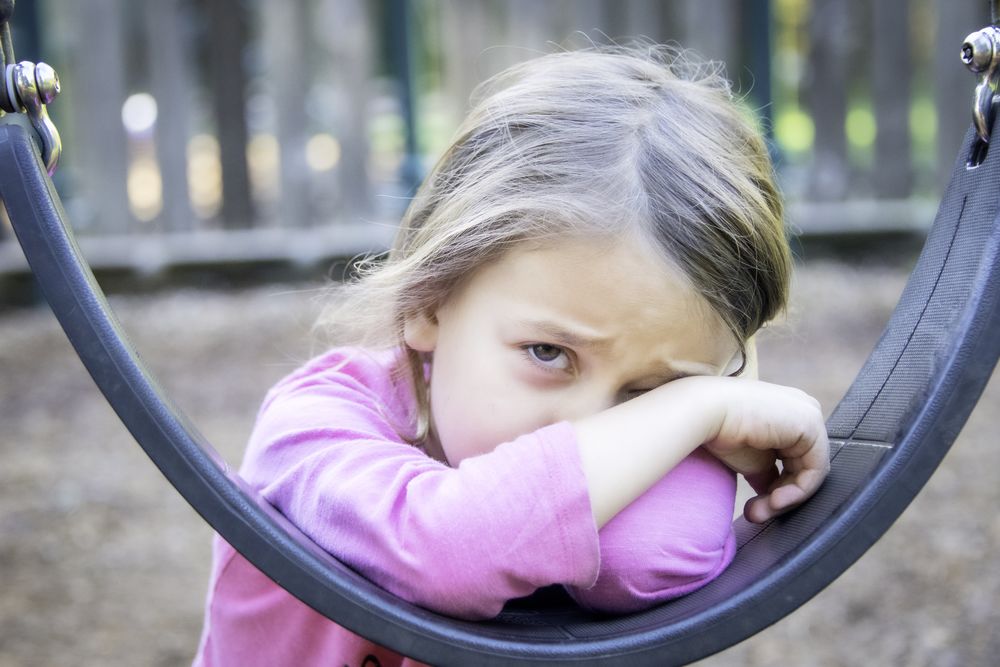 Jayden, an active preschooler, loves the playground. After a few minutes, he's so revved up that he starts running around, bulldozes over other children in his path, and then digs into the sandbox, spraying his little sister, Jenny, nearby. Jenny starts crying because she hates sand on her skin, and it's sticking more than usual because she refused to let you properly rub in sunblock. She can't stand that either. You manage to calm both kids down and head to the supermarket because you forgot to buy frozen spinach cakes, the only vegetable they'll eat. You bribe them with cookies to behave and grab another brand of spinach cakes because they're out of the usual one. Maybe they won't notice? Fortunately, your spouse bathes the kids so you can make dinner, turning up the music to tune out the complaints:
"The bath is too hot!"
"You're pulling my hair!"
"My pajamas hurt!"
"That music is too LOUD!"
Then you serve dinner. The kids are pleased with the mac n' cheese at exactly the temperature they like but … the spinach cakes are WRONG. Jenny starts to wail and Jayden calls her a baby. And the nighttime battles begin.
Quirks vs. Sensory Issues?
Do your child's likes and dislikes make you feel like you're catering to a cute but impossible dictator? All of us have preferences and intolerances. But there's a big difference between the endearing quirks that all kids have and sensory issues that make living with children SO very difficult at times.
We all learn through our senses, both the familiar ones—touch, sight, sound, taste and smell—and some that are less well known: vestibular (our sense of movement), proprioception (our internal body awareness), and interoception (our sense of physiological well-being or distress). Sensory processing refers to how we transform all of these sensory messages into useful information so we know what's going on in the world and with our bodies so we can respond proportionately.
Some of our kids, and some of us, are wired differently. When people have sensory processing issues, their brains do not interpret sensory information accurately and reliably, so their responses may be out of proportion. They may overreact to certain sensory experiences that don't seem to bother anyone else. They might be hypersensitive, feeling things too intensely and thus overreacting to a tiny scratch or to getting messy with glue or paint. The hypersensitive child might be fussy about clothing or food textures. A child can also be hyposensitive (underreactive), needing a lot of input for it to register in his brain—stuffing his mouth with food to feel it in there, sprawling on the floor during circle time to feel the floor beneath him, or playing too roughly at recess. Many kids have sensory meltdowns when there is too much input to process, as can happen in a busy classroom or crowded store. Fortunately there are "sensory smart" parenting hacks you can use to minimize the effect of these sensitivities.
1.Keep a journal to help you predict and prepare for sensory-related problems.
Write out where the problem happened, what preceded it, the problematic behavior and what seemed to help.
2. Create a visual or written list of the day's events so your child knows what to expect.
Children (and many adults) feel more confident and capable when they know what's ahead. If a disliked activity is planned, collaborate on ways to make it more tolerable such as downloading favorite music on your smartphone for your child to hear while she's sitting in the doctor's office.
3. Bring a bag of tricks to help your child stay on an even keel.
If you know your child gets fidgety when waiting in line, keep a supply of calming items: an unbreakable snow globe, a container of putty, chewing gum and so on. If your child is sensitive to noise, bring sound-reducing earmuffs, noise-cancelling headphones or earplugs.
4. Get them moving! Kids need to move, some more than others.
If your child is bouncing off the walls when it's time to sit down for dinner, plan ahead and have him get intense movement before dinner such as climbing a few sets of stairs, jumping on a mini-trampoline with a safety bar (or a mat on the floor), running laps and so on. If your kid loves screens, put on a gonoodle.com or other online activity that encourages movement. Exercise keeps kids healthy and also generates those feel-good chemicals that keep kids happy too.
We're all overworked and overbooked these days. We mighy be used to it, and lots of kids thrive on being busy, but sensitive kids need downtime. Keeping it together at school all day among active kids and all of those academic, social and behavioral demands is a lot to ask of a sensitive child. Taking a short restorative break in a quiet, softly lit room or taking a peaceful walk in a park after school can make all the difference!
When to Get Help
Some kids, teens and adults have sensory challenges so significant that they interfere with learning, playing, working—and the ability to parent confidently. Somewhere between 10 and 15 percent of children have what's called sensory processing disorder (SPD), including those diagnosed with autism and attention deficits, as well as kids who do not have any other developmental issues. The Sensory Checklist in Raising a Sensory Smart Child, which you can also download from sensorysmarts.com, will help you better understand your child's sensitivities. A pediatric occupational therapist who specializes in sensory challenges can help you create more sensory-friendly environments and routines while, even more importantly, building your child's ability to better process everyday sensory experiences.
---
Lindsey Biel, M.A., OTR/L, is an occupational therapist with a private practice in New York City. She is co-author of the award-winning book, Raising a Sensory Smart Child: The Definitive Handbook for Helping Your Child with Sensory Processing Issues.
PSA: Stop Conflating Co-Occurring Conditions With Autism by Quincy Hansen
The Intense World Theory of Autism – What we've been saying all along! by Quincy Hansen
Metacognition: How Thinking About Thinking Can Help Kids / Rae Jacobson
Preschoolers and ADHD by Caroline Miller
Panic Attacks and How to Treat Them by Caroline Miller
Best Medications for Kids With Anxiety by John T. Walkup, MD
What to Do (and Not Do) When Children Are Anxious by Clark Goldstein, PhD
What Is Separation Anxiety? by Rachel Ehmke
Tips for Calming Anxious Kids by Michaela Searfoorce
How to Foster Resilience in Kids by Alan Ravitz, MD, MS
Nonverbal communication: body language and tone of voice by Raising Children Network (Australia) Limited.
The Other Senses: Interoception by Pat Porter
Dyslexia – in tune but out of time by Usha Goswami
Side Effects of ADHD Medication by Roy Boorady, MD