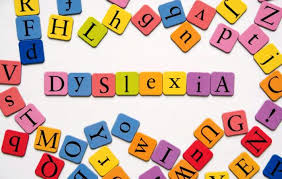 Overview
Dyslexia is a learning disorder that involves difficulty reading due to problems identifying speech sounds and learning how they relate to letters and words (decoding). Also called reading disability, dyslexia affects areas of the brain that process language.
People with dyslexia have normal intelligence and usually have normal vision. Most children with dyslexia can succeed in school with tutoring or a specialized education program. Emotional support also plays an important role.
Though there's no cure for dyslexia, early assessment and intervention result in the best outcome. Sometimes dyslexia goes undiagnosed for years and isn't recognized until adulthood, but it's never too late to seek help.
Symptoms
Signs of dyslexia can be difficult to recognize before your child enters school, but some early clues may indicate a problem. Once your child reaches school age, your child's teacher may be the first to notice a problem. Severity varies, but the condition often becomes apparent as a child starts learning to read.
Before school
Signs that a young child may be at risk of dyslexia include:
Late talking
Learning new words slowly
Problems forming words correctly, such as reversing sounds in words or confusing words that sound alike
Problems remembering or naming letters, numbers and colors
Difficulty learning nursery rhymes or playing rhyming games
School age
Once your child is in school, dyslexia signs and symptoms may become more apparent, including:
Reading well below the expected level for age
Problems processing and understanding what he or she hears
Difficulty finding the right word or forming answers to questions
Problems remembering the sequence of things
Difficulty seeing (and occasionally hearing) similarities and differences in letters and words
Inability to sound out the pronunciation of an unfamiliar word
Difficulty spelling
Spending an unusually long time completing tasks that involve reading or writing
Avoiding activities that involve reading
Teens and adults
Dyslexia signs in teens and adults are similar to those in children. Some common dyslexia signs and symptoms in teens and adults include:
Difficulty reading, including reading aloud
Slow and labor-intensive reading and writing
Problems spelling
Avoiding activities that involve reading
Mispronouncing names or words, or problems retrieving words
Trouble understanding jokes or expressions that have a meaning not easily understood from the specific words (idioms), such as "piece of cake" meaning "easy"
Spending an unusually long time completing tasks that involve reading or writing
Difficulty summarizing a story
Trouble learning a foreign language
Difficulty memorizing
Difficulty doing math problems
When to see a doctor
Though most children are ready to learn reading by kindergarten or first grade, children with dyslexia often can't grasp the basics of reading by that time. Talk with your doctor if your child's reading level is below what's expected for his or her age or if you notice other signs of dyslexia.
When dyslexia goes undiagnosed and untreated, childhood reading difficulties continue into adulthood.
Causes
Dyslexia tends to run in families. It appears to be linked to certain genes that affect how the brain processes reading and language, as well as risk factors in the environment.
Risk factors
Dyslexia risk factors include:
A family history of dyslexia or other learning disabilities
Premature birth or low birth weight
Exposure during pregnancy to nicotine, drugs, alcohol or infection that may alter brain development in the fetus
Individual differences in the parts of the brain that enable reading
Complications
Dyslexia can lead to a number of problems, including:
Trouble learning. Because reading is a skill basic to most other school subjects, a child with dyslexia is at a disadvantage in most classes and may have trouble keeping up with peers.
Social problems. Left untreated, dyslexia may lead to low self-esteem, behavior problems, anxiety, aggression, and withdrawal from friends, parents and teachers.
Problems as adults. The inability to read and comprehend can prevent a child from reaching his or her potential as the child grows up. This can have long-term educational, social and economic consequences.
Children who have dyslexia are at increased risk of having attention-deficit/hyperactivity disorder (ADHD), and vice versa. ADHD can cause difficulty sustaining attention as well as hyperactivity and impulsive behavior, which can make dyslexia harder to treat.
Diagnosis
There's no single test that can diagnose dyslexia. A number of factors are considered, such as:
Your child's development, educational issues and medical history. The doctor will likely ask you questions about these areas and want to know about any conditions that run in the family, including whether any family members have a learning disability.
Home life. The doctor may ask for a description of your family and home life, including who lives at home and whether there are any problems at home.
Questionnaires. The doctor may have your child, family members or teachers answer written questions. Your child may be asked to take tests to identify reading and language abilities.
Vision, hearing and brain (neurological) tests. These can help determine whether another disorder may be causing or adding to your child's poor reading ability.
Psychological testing. The doctor may ask you and your child questions to better understand your child's mental health. This can help determine whether social problems, anxiety or depression may be limiting your child's abilities.
Testing reading and other academic skills. Your child may take a set of educational tests and have the process and quality of reading skills analyzed by a reading expert.
Treatment
There's no known way to correct the underlying brain abnormality that causes dyslexia — dyslexia is a lifelong problem. However, early detection and evaluation to determine specific needs and appropriate treatment can improve success.
Educational techniques
Dyslexia is treated using specific educational approaches and techniques, and the sooner the intervention begins, the better. Psychological testing will help your child's teachers develop a suitable teaching program.
Teachers may use techniques involving hearing, vision and touch to improve reading skills. Helping a child use several senses to learn — for example, listening to a taped lesson and tracing with a finger the shape of the letters used and the words spoken — can help in processing the information.
Treatment focuses on helping your child:
Learn to recognize and use the smallest sounds that make up words (phonemes)
Understand that letters and strings of letters represent these sounds and words (phonics)
Comprehend what he or she is reading
Read aloud to build reading accuracy, speed and expression (fluency)
Build a vocabulary of recognized and understood words
If available, tutoring sessions with a reading specialist can be helpful for many children with dyslexia. If your child has a severe reading disability, tutoring may need to occur more frequently, and progress may be slower.
Individual education plan
In the United States, schools have a legal obligation to take steps to help children diagnosed with dyslexia with their learning problems. Talk to your child's teacher about setting up a meeting to create a structured, written plan that outlines your child's needs and how the school will help him or her succeed. This is called an Individualized Education Plan (IEP).
Early treatment
Children with dyslexia who get extra help in kindergarten or first grade often improve their reading skills enough to succeed in grade school and high school.
Children who don't get help until later grades may have more difficulty learning the skills needed to read well. They're likely to lag behind academically and may never be able to catch up. A child with severe dyslexia may never have an easy time reading, but he or she can learn skills that improve reading and develop strategies to improve school performance and quality of life.
What parents can do
You play a key role in helping your child succeed. Take these steps:
Address the problem early. If you suspect your child has dyslexia, talk to your child's doctor. Early intervention can improve success.
Read aloud to your child. It's best if you start when your child is 6 months old or even younger. Try listening to recorded books with your child. When your child is old enough, read the stories together after your child hears them.
Work with your child's school. Talk to your child's teacher about how the school will help him or her succeed. You are your child's best advocate.
Encourage reading time. To improve reading skills, a child must practice reading. Encourage your child to read.
Set an example for reading. Designate a time each day to read something of your own while your child reads — this sets an example and supports your child. Show your child that reading can be enjoyable.
What adults with dyslexia can do
Success in employment can be difficult for adults struggling with dyslexia. To help achieve your goals:
Seek evaluation and instructional help with reading and writing, regardless of your age
Ask about additional training and reasonable accommodations from your employer or academic institution under the Americans with Disabilities Act
Academic problems don't necessarily mean a person with dyslexia can't succeed. Capable students with dyslexia can be highly successful, given the right resources. Many people with dyslexia are creative and bright, and may be gifted in math, science or the arts. Some even have successful writing careers.
Coping and support
Emotional support and opportunities for achievement in activities that don't involve reading are important for children with dyslexia. If your child has dyslexia:
Be supportive. Trouble learning to read may affect your child's self-esteem. Be sure to express your love and support. Encourage your child by praising his or her talents and strengths.
Talk to your child. Explain to your child what dyslexia is and that it's not a personal failure. The better your child understands this, the better he or she will be able to cope with having a learning disability.
Take steps to help your child learn at home. Provide a clean, quiet, organized place for your child to study, and designate a study time. Also, make sure your child gets enough rest and eats regular, healthy meals.
Limit screen time. Limit electronic screen time each day and use the extra time for reading practice.
Stay in contact with your child's teachers. Talk with teachers frequently to make sure your child is able to stay on track. If needed, be sure he or she gets extra time for tests that require reading. Ask the teacher if it would help your child to record the day's lessons to play back later.
Join a support group. This can help you stay in contact with parents whose children face similar learning disabilities. Support groups can provide useful information and emotional support. Ask your doctor or your child's reading specialist if there are any support groups in your area.
Preparing for your appointment
You may first bring up your concerns with your child's pediatrician or family doctor. To ensure that another problem isn't at the root of your child's reading difficulties, the doctor may refer your child to a:
Specialist, such as an eye doctor (ophthalmologist)
Health care professional trained to evaluate hearing (audiologist)
Doctor who specializes in brain and nervous system disorders (neurologist)
Doctor who specializes in the central nervous system and behavior (neuropsychologist)
Doctor who specializes in children's development abilities and behavior (developmental and behavioral pediatrician)
You may want to ask a family member or friend along, if possible, for support and to help you remember information.
Here's some information to help you prepare for your appointment:
What you can do
Before your appointment, make a list of:
Any symptoms your child is experiencing and the ages when symptoms were first noticed, including any symptoms that may seem unrelated to the reason for the appointment
Key personal information, including any major stresses or recent life changes
Any medications, vitamins, herbs or other supplements your child is taking, including the dosages
Questions to ask your doctor to help you make the most of your appointment
Questions to ask your doctor may include:
What do you think is the cause of my child's difficulty with reading and understanding?
Are there other diagnoses that can be associated with or confused with dyslexia?
What kinds of tests does my child need?
Should my child see a specialist?
How is dyslexia treated?
How quickly will we see progress?
Should other family members be tested for dyslexia, too?
What sources of assistance or support do you recommend?
Are there any brochures or other printed materials that I can have? Can you recommend any websites?
Are there any local educational resources for dyslexia?
Feel free to ask other questions during your appointment.
What to expect from your doctor
Your doctor is likely to ask you a number of questions. Be ready to answer them to reserve time to go over any points you want to focus on. Your doctor may ask:
When did you first notice that your child was having trouble reading? Did a teacher bring it to your attention?
How is your child doing academically in the classroom?
At what age did your child start talking?
Have you tried any reading interventions? If so, which ones?
Have you noticed any behavior problems or social difficulties you suspect may be linked to your child's trouble reading?
Has your child had any vision problems?
What Are Some of the Causes of Aggression in Children?By Raul Silva, MD
How to Calm a Child with AutismBy Lisa Jo Rudy
How Autistic Meltdowns Differ from Ordinary Temper TantrumsBy Lisa Jo Rudy
5 Simple Ways to Make Life Easier for Your Sensitive KidBy Lindsey Biel
Understanding Generalized Anxiety Disorderin Children By Keath Low
Sensory Integrationby Autism Research Institute www.autism.com
ADHD or Autism?By WebMD
Learning Disabilities: What Parents Need To Knowby healthychildren.org American Academy of Pediatrics
Anxiety disordersby Mayo Clinic Staff